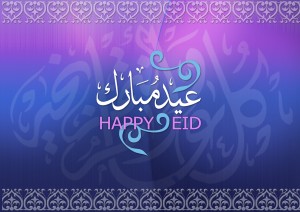 Eid al-Adha 2017

Assalamu alaikum wa rahmatullah wa barakatuh,
Dear brothers and sisters in Islam,
Eastbourne Mosque would like to announce it will be Eid ul-Adha on Friday 1st September 2017.
Thursday 31st August will be the day of Arafah.
The 1st of the Islamic calendar month of Dhul Hijjah starts tomorrow.
More details will be published shortly regarding Eid ul-Adha celebrations, so watch this space!
BaarakAllahu feekum