Eid al-Adha 2016 Celebrations
Assalamu alaikum wa rahmatullah wa barakatuh,
Dear brothers and sisters in Islam,
We are happy to announce that we shall be celebrate Eid Al-Adha on Monday the 12th September 2016 InshaAllah.
Prayer will start at 8am at the Willingdon Trees Community Centre.
The address is as follows:
Holly Place
Eastbourne
BN22 0UT
Inshallah there will also be other fun family-friendly exciting activities for the entire community to participate in as well as further fundraising for our new Masjid.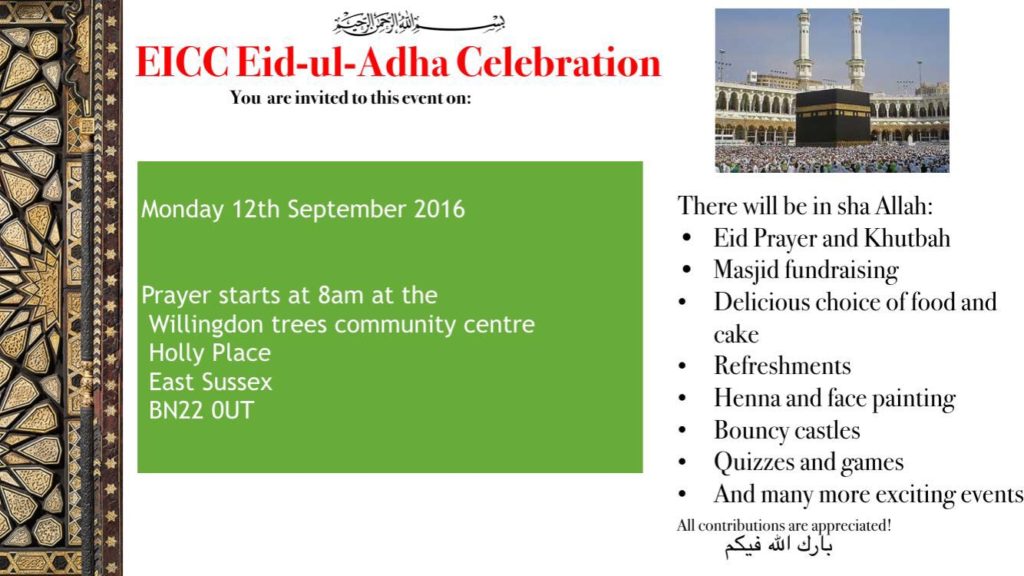 We look forward to seeing all there and Eid Mubarak.
BaarakAllahu feekum